Ara's postgraduate nursing programmes attract interest from both New Zealand and international students – and not just from nurses.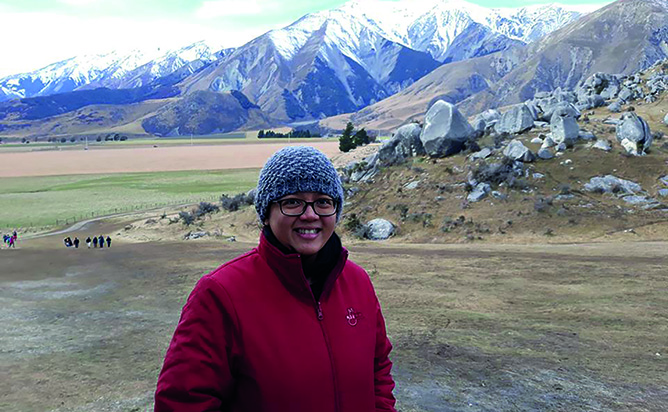 Irene Celino worked as a doctor in the Philippines before coming to New Zealand. Ara's postgraduate nursing programmes are enabling her to become familiar with this country's healthcare system, which she says is quite different to the Philippines.
Ara's postgraduate nursing programmes are offered online, a flexibility that Irene appreciated. "Ara's one of few institutes that offers online programmes for postgraduate students in the health sector in NZ. Being mostly online is a real strength of the programmes. It allows schedule flexibility for students like me who have been away from academic work for quite a long time."
Irene study two courses at Ara: Nutrition for Special Populations and Health Promotion. "I appreciated the new things I learned about health and healthcare in New Zealand. What I enjoyed most though were the personal discussions with the tutors. They were very willing to impart knowledge as well as listen to our views and opinions, and allow us to share our experiences from working in other countries."
Irene says her tutors were accommodating and incredibly patient with international students as they got to grips with New Zealand's different healthcare system, and with its different style of academic writing. "The tutors are very approachable and eager to help you adapt. Ara has a very supportive learning environment, especially for international students like me."
Having completed her first two courses, Irene intends to do more. She might also take a Competency Assessment Programme at Ara, in order to qualify to nurse in New Zealand. Another option is to focus on research, which she says would make use of her newly acquired knowledge of the New Zealand health sector and academic writing skills.