Hannah Michels had always wanted to come to New Zealand. As luck would have it, one of the only tertiary institutes in the world to have a similar sports science programme to the one she was studying at Appalachian State University in North Carolina was in New Zealand.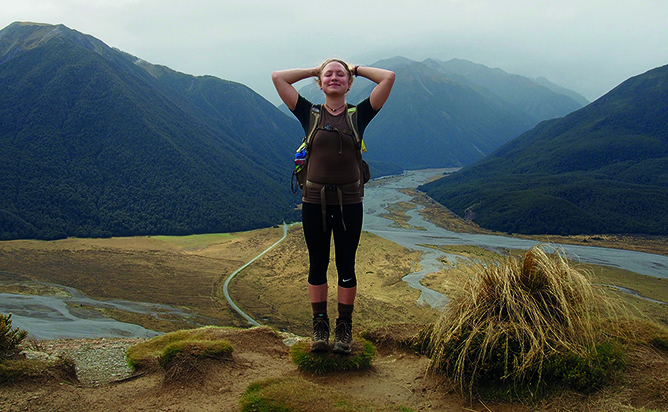 This happy coincidence led to Hannah coming to Ara Institute of Canterbury in Christchurch, where, as an exchange student, she joined other students studying the Bachelor of Applied Science in sport and exercise science.
"I've always been an active person, but I'm also interested in science and human biology, so sports science is the perfect combination for me," she explains.
Although the subject of her studies in the US and in New Zealand was the same, Hannah says the style of teaching at Ara was 'very different' to what she was used to in her home country.
"We don't call our professors by their first name and our classes are usually much larger. Here it's much more relaxed and the teaching style is much more personal. It's refreshing having teachers that know your first name."
Hannah says her tutors at Ara were very friendly and always willing to help. "And they were extra helpful with foreign exchange students."
She also enjoyed the 'very real-life' assignments at Ara. "All of the work is very practical and similar to what we'll be doing with our degree in the real world."
Hannah says her studies have opened her eyes to the kinds of jobs that are available in the field, and helped her to decide what career path to take. Once she's completed the final year of her degree in the United States, she hopes to either go on to graduate studies in exercise science, or study nursing.