Kayla Stuart knew from an early age what career she wanted to pursue. "Growing up, I was always told to do what you love," she says. "When I went on school camps to outdoor centres I was really inspired by the instructors and I wanted to inspire people the same way."

Read more »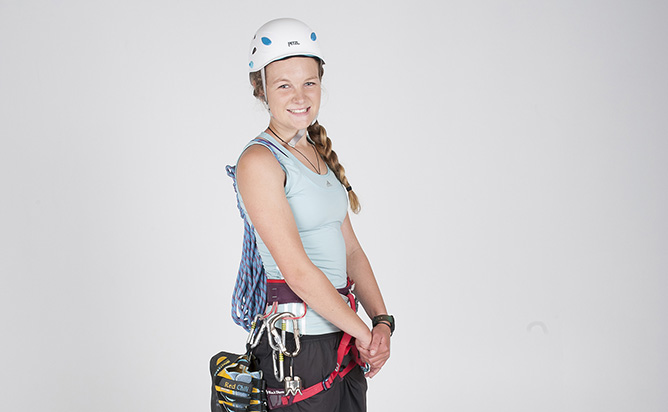 So after completing secondary school at Thames High School in Coromandel, Kayla enrolled to study outdoor education at Ara Institute of Canterbury's Timaru campus.
"It's a highly regarded outdoor education programme. A couple of people from my high school had gone to Ara before me. It was the place to go if you wanted to study outdoor education."
Kayla loved the amount of practical work she got to do as part of her studies, and the way it related to her classroom-based theoretical work.
She also loved her tutors. "They were the bomb! They were more like family members than tutors. They were so supportive and I could go to them with anything – whether it was difficulty with an assignment or a more personal issue. They always had my back."
Highlights of the programme for Kayla included kayaking trips to Murchison on the West Coast, a five-day tramp in the Ohau Range and a 'mystery' tramp during which she and her fellow students made their own packs and cooked on open fires.
Now having graduated, Kayla works for Hillary Outdoors as an instructor. "I take groups out each week using the outdoors as a medium to teach youth development skills like team work, communication, co-operation and leadership. I don't have to travel much for my job because the centre is located in an adventure paradise!"
Kayla says the technical skills she gained at Ara took away a lot of the pressure when she started at Hillary Outdoors. "My qualification prepared me really well for my job."
For the time being, Kayla is happy working at Hillary Outdoors but in the future she intends to travel and also hopes to become an instructor at Outward Bound. "That would be pretty amazing so that's definitely on the cards."