Ara midwifery graduate Helen Turner believes midwifery can be as individual as the midwife.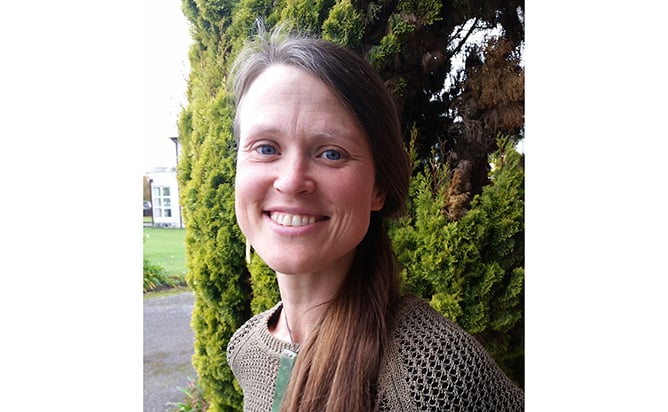 She's a great example of that: since graduating she's become a rural midwife in a beautiful but remote part of the country and she plans to add to her practice by specialising in areas she's passionate about.
"I'd like to study New Zealand Sign Language so that I can enhance my communication with pregnant women who are deaf," she explains. "I'd also like to combine my passion for childbirth education and pregnancy dance to create educational workshops for the community."
Helen's ambitions don't end there. Once she has several years work experience under her belt, she hopes to undertake a Masters qualification and become involved in midwifery research.
For now though, Helen is loving her role as a case-loading midwife with Buller Birthing Practice on the sparsely populated West Coast of the South Island. "My family and I really enjoy the community here. I work between 30 and 50 hours a week and travel long distances in a beautiful part of the country."
Helen's role comes naturally to her, having always lived in rural areas. While she was studying at Ara she was living in the Nelson region. She was able to study remotely thanks to the satellite options provided within the Bachelor of Midwifery. This allows students to do much of their study in their local region, under the supervision of a locally-based tutor.
Out-of-town students also attend several intensive block courses at the City campus in Christchurch. "The intensive courses were a great strengthening aspect of the course," Helen says. "They encouraged a sense of belonging within the community of midwifery and they developed our group participation and communication skills."
Helen also enjoyed the bioscience course and says she developed a fascination for the physiological processes involved in childbirth.
However, it was the practical placements she enjoyed most. "They were such an essential aspect of the programme. The whole third and final year of the programme was the highlight of the degree for me: doing the job and immersing myself in the communities of women and their families across the country."
Helen says her rural placement experience prepared her well for her current role. "It gave me the confidence to work in a rural area as a graduate, rather than first gaining experience within a tertiary hospital."