Cameron Burnett's career as a professional musician is hitting all the right notes.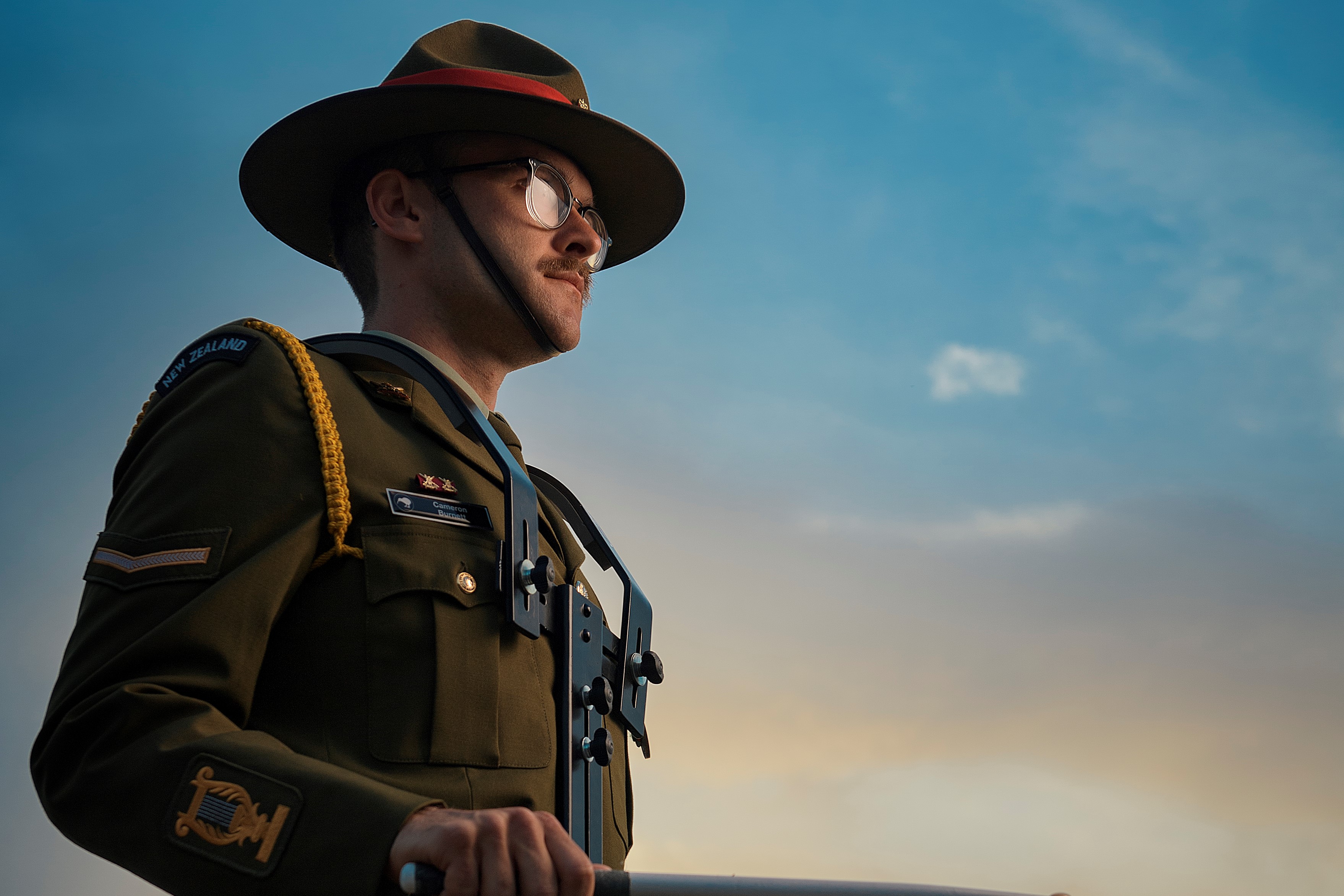 After graduating from Ara Institute of Canterbury in 2015 with a Bachelor of Music Arts, he indulged his passion for musical theatre by performing in several notable productions.
"Fortunately, this was in the capacity of 'drummer', as no-one needs to see my two left feet onstage," he laughs.
Burnett played drums for 'That Bloody Woman' at the Christchurch Arts Festival in 2015, the Auckland Theatre Company and The Court Theatre in 2016, and for the show's national tour in 2017.
In 2021 he was bestowed with the dual roles of Assistant Music Director and drummer for the New Zealand debut of the Tony Award-winning musical Hedwig and the Angry Inch. "It was my first time singing onstage and I also got very, very good at smoky eyes and contouring!"
Cam is a member of the New Zealand Army Band and was recently honoured to be chosen as the ceremonial drummer at the official Gallipoli ANZAC commemorations. He performed at both the Dawn Service at Anzac Cove and the New Zealand Service at Chunuk Bair.
Burnett says the experience was incredible. "It's hard to put into words the feeling of standing on Gallipoli for the first time," he says.
"Taking your shoes off and embracing the wairua in the land and foreshore. Looking at the hills and knowing that many thousands of young men died on them, before their lives even started, leaves you feeling unavoidably moved, humbled and sad. To be awarded the responsibility of paying respects at Gallipoli on Anzac Day was the greatest honour of my five-year career with the NZ Army band and truly a highlight of my life so far."
A drummer since the age of 12, Cam has experience in many music genres including jazz, metal, pop, electronic and rock music. He says the variety that comes with being in the New Zealand Army Band keeps the job interesting. "One week we could be preparing for a big band concert, the next it could be a military parade, the next a schools tour, and before you know it, we're preparing to perform in the Royal Edinburgh Military Tattoo."