Even though he had a full time job and a busy family life, Gerald Mellish was able to complete a Bachelor of Applied Management in Project Management in half the time it normally takes.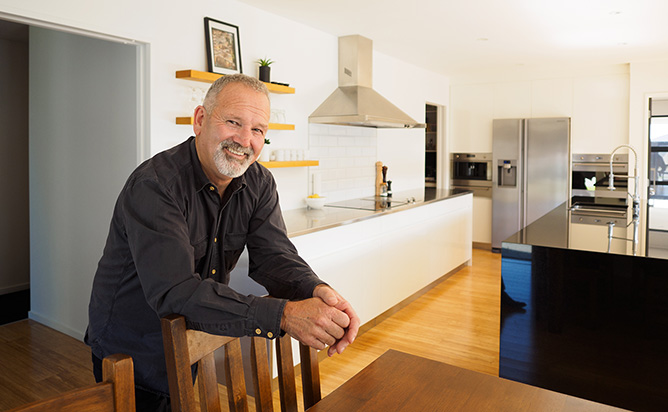 Gerald's impressive achievement was possible because he undertook his degree through the Centre for Assessment of Prior Learning (CAPL) at Ara.
At CAPL, staff assess an individual's previous work experience and translate it into academic credits that count towards a qualification. In Gerald's case, his previous experience as a site manager and self-employed builder resulted in a significant reduction in the number of papers he needed to take to achieve his degree.
"The opportunity arose to study through CAPL," Gerald explains, "so I decided to get a degree to give me the tools I needed to run a successful business, and to give me credibility among my peers."
Gerald admits the degree put him outside of his comfort zone but says he found it very rewarding. "I enjoyed the challenge of study and having to perform under pressure, but within a supportive culture. The process was easy to follow and the staff were friendly and welcoming. One thing that stood out was how engaged the tutors were with the class."
Gerald also loved that every subject he studied was so different and vast. "I was learning innovative ideas that were relative to the real world. It also taught me to be more professional and gave me an insight into the world of management."
Since completing his degree Gerald has established a new company which designs and builds eco-friendly and sustainable buildings. In 2016 one of his eco-home prototypes was nominated for a New Zealand Innovation Council innovation award.
"My plan for the future is to make a mark in the marketplace by producing quality green homes that are warmer, healthier, sustainable and more affordable for our community."