After completing a carpentry apprenticeship with Brosnan Construction in Christchurch, Caleb McGrail decided to continue his education by studying the New Zealand Diploma in Construction Management at Ara Institute of Canterbury.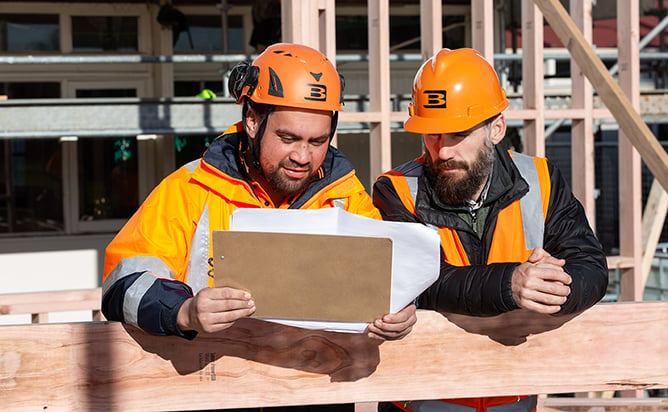 "I wanted to progress my career within the industry," Caleb explains. "I chose the diploma at Ara because it was a locally based course that I could study part-time while I worked, and because it met my educational needs."
Caleb says the diploma programme enabled him to see beyond his role as a carpenter and how it integrates with other roles in the industry.
"A strength of the programme is its real-life, case study-based content, generally using local projects as examples. The local projects make the course content feel relevant and reassures you that the study material is applicable to the work environment."
He adds that his tutors' experience in the industry enabled them to deliver the course content in an effective, realistic way.
At Brosnan Construction Caleb works as a leading hand carpenter on a range of new builds, refurbishments and fit-out projects. They include light commercial, commercial, industrial, education and tourism buildings as well as architecturally designed residential homes.
Caleb says his construction management qualification has enabled him to progress within the company and he's enjoying being able to use his new knowledge to benefit his role. "It will also benefit other employees at Brosnan, and in the wider industry."