In India, Melissa Tresa was used to a highly theoretical approach to learning. Keen to gain practical science skills, she came to New Zealand and enrolled in the Graduate Diploma in Laboratory Technology at Ara.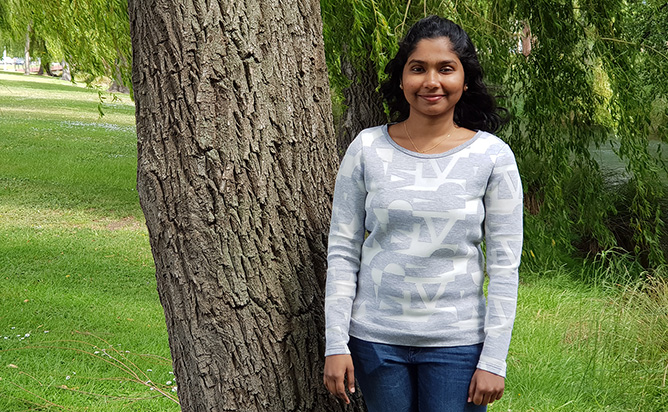 "I chose New Zealand because it has a reputation for high quality education," Melissa says. "And I chose Ara because it specialises in applied learning, plus it offered a Level 7 programme."
Melissa enjoyed the programme's practical science sessions, which she says gave her skills for real laboratory environments. "The course prepares you well for employment," she says. "If you want a career in lab technology, this is the best option."
Planning and undertaking her research project was another highlight for Melissa, along with a work placement at Meadowfresh in Christchurch where she did a 260-hour internship as a laboratory technician.
Since graduating, Melissa has secured full-time employment at Oceania Dairy - work that her Ara programme has prepared her well for.