Inspiring young Māori minds at Ara
Myths and stories have long been a traditional part of Māori culture, but who knew these pūrākau could also be applied to help young Māori explore science, technology, engineering and maths (STEM)?
On Wednesday, Ara hosted ​Āmua Ao Engineering Young Māori Minds, run by Massey University's Pūhoro STEM Academy.
This fun day of learning and legends, which captivated 140 Māori secondary school students from six Christchurch schools, was the first event for Pūhoro STEM Academy in Christchurch.
Students came from Avonside Girls High School, Cashmere High School, Hagley College, Linwood College, Shirley Boys' High School, Te Kura Kaupapa Māori o Te Whānau Tahi and Te Pā o Rākaihautū School.
Leland Ruwhiu, Kaihautū Team Leader for Pūhoro STEM Academy said, "This event is really about giving Māori students an opportunity to see science in a different way from school. We hope by having their narratives in front of them and connecting problem solving, science and technology, that they will see themselves as comfortable in this space and that happiness and enjoyment here will translate into them continuing with STEM in their academic journeys throughout high school."
The year 9 and 10 students were given six different STEM challenges to solve- each based on a different myth.
For one of the tasks students put their minds together to create drones; a challenge based on the legend of Tane ascending to the skies to retrieve the three baskets of knowledge. Another project involved creating a hydraulic claw that could grab Rona, who legend says was carried to the skies after she offended Mārama (the moon).
Pūhoro STEM Academy in Ōtautahi
In Ōtautahi the STEM Academy is a partnership between Pūhoro and Te Pūtahitanga o Te Waipounamu, the Whānau Ora commissioning agency for the South Island.
An exciting relationship is developing between Pūhoro and Ara says Te Marino Lenihan, Kaiārahi – Director of Māori Development at Ara.
"Pūhoro has approached Ara to collaborate with them as a tertiary partner, because they're looking to extend their kaupapa into the South Island. Thats really struck a chord with us and we see some great synergies in our work. We're both really keen on having a partnership, so we're currently working through the process to make that happen."
Naomi Manu, Director of Pūhoro STEM Academy agrees, "This programme is a long term pipeline from secondary school, through tertiary and into employment, so we have to partner with organisations who want the same thing as us. The advantage of partnering with a tertiary institution, such as Ara, is that over the three years students are in the programme we're able to address some of those transition barriers from secondary to tertiary."
Helen Leahy- Pouarahi/CEO of Te Pūtahitanga said, "I think engineering Maori minds into STEM is vital on many levels. Not just for them as individual students but also for the ownership and individual growth of their whanau. Our society needs to reflect the indigenous worldviews which are a part of this nation."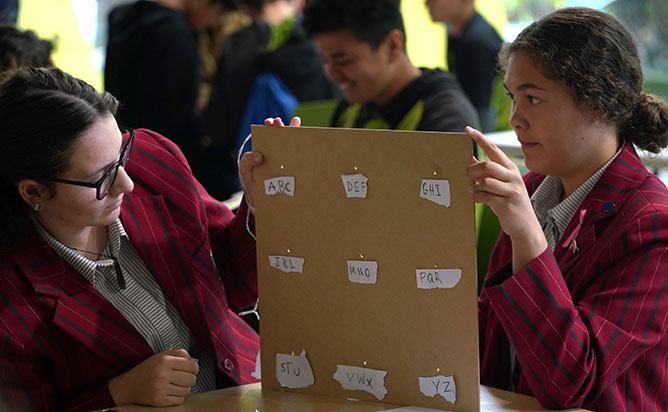 About Pūhoro STEM Academy
Pūhoro Academy was launched in 2016, as a strategy to counter low engagement of Māori students in STEM-related career pathways, on a national level. The programme provides wrap-around support for Māori students in years 11-13 to encourage their excitement, involvement and achievement in science, technology, engineering and maths. Pūhoro recognises that a strong STEM workforce is required for an innovation and future focused society.